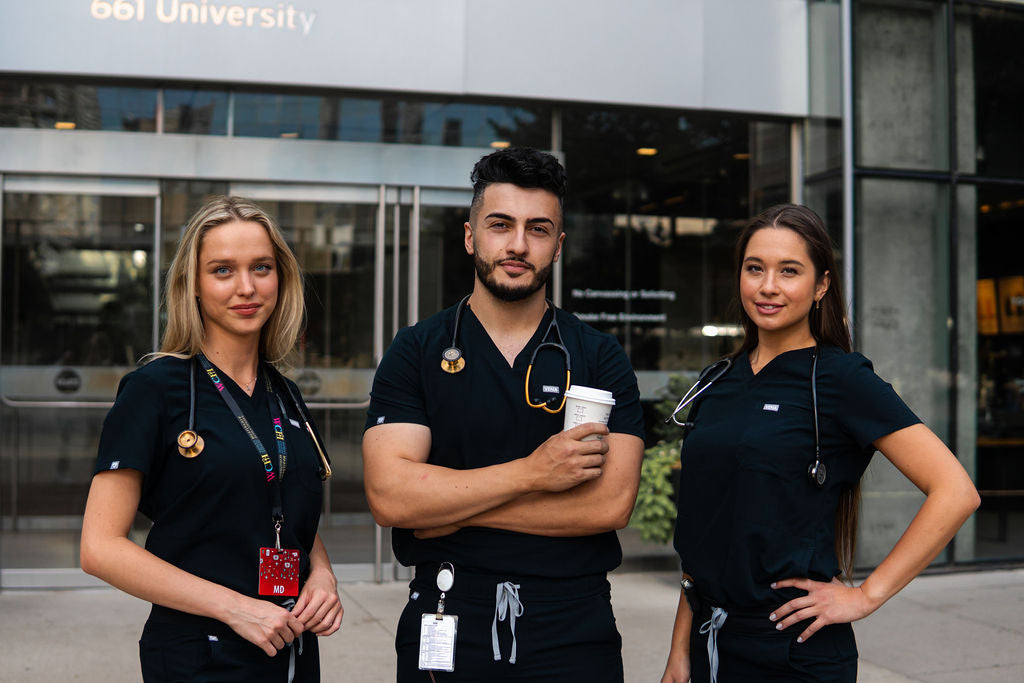 DRESS LIKE A TEAM, LOOK LIKE A TEAM.
Your team's workwear is more than just a uniform.
Wholesale pricing is reserved for orders of 25 sets or greater. 
If you think you'd be a good fit for our wholesale client program, please contact our partner, and their team would be delighted to set up an account for you.

It's easy, we promise!
WHAT ARE THE BENEFITS OF A WHOLESALE ORDER?
CUSTOM EMBROIDERY
Send us your logo and let us embroider your scrubs and turn it into something you're proud of. Unique personalized options also available.
OUTFIT YOUR TEAM
We know how much time your team spends together, and how important it is to represent a unified front.
DISCOUNTS
All wholesale orders receive specialized pricing tailored to each client's individual needs.